Work plan
WP1 - Process Development
UC will only have a minor role in WP1 mainly focused on the coordination of the deposition processes developed in this WP with the deposition conditions used for the development of the adhesion/Interlayer in WP2.
WP2 - Coating Development
The main input of UC in WP2 will be in task Task 2.3 - Adhesion/interlayer coating development and the interface-engineering related investigations. UC will implement several strategies order to improve the adhesion of the hard-DLC films. The performance (adhesion strength) of each solution will be evaluated by scratch testing (Task 3.4) and the best solution will be selected for the remaining steps of the project.
WP3 - Coating Characterization
The main input from UC in WP3 will be in:
Task 3.3 - Mechanical and tribological properties:

The first step of this task will be a preliminary screening of the mechanical properties of the produced DLC films to select the most promising samples for further testing. Studies at high temperatures will be performed for only a few samples.

Task 3.4. Advanced tribological analysis:

To understand the observed values of friction coefficients and wear rates, the surfaces in the contact must be analyzed by advanced surface sensitive methods. Tribofilm characterization is one of the key-tasks in tribological evaluation as the focus should be given on understanding, rather than more conventional "trial"-based experiments.

Task 3.5 - Post-mortem analysis:

After the tribological characterization several coatings will be selected by the commercial partner taking into account the proposed applications and tested under industrial conditions. The tests will be supervised by the R&D partners responsible for the tribological characterization. Post-mortem characterization will be performed on the tested coatings to evaluate their potential for further implementation at the industrial level.
WP4 - Technology transfer
The main contribution of UC will be the demonstration of coating solution for application on internal combustion engine piston's rings.
WP5 - Dissemination and exploitation
UC will contribute to the dissemination and exploitation activities and to maximize the project's impact for the research community, European Industry, and general public. In addition, UC will also contribute to the exploitation of the research results for follow-up by industry and the scientific community. Researchers from UC will participate in scientific and technological events, such as conferences and fairs for dissemination of results. Presence of one element of UC at least in one European conference and one outside Europe per year is foreseen.
WP6 - Management
UC will contribute to the preparation and update of the Consortium agreement. UC will also participate in regular and video conference meetings of the Management committee. UC will contribute to the reporting and evaluation of the project progress.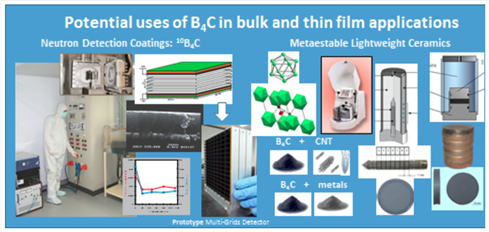 &nbsp